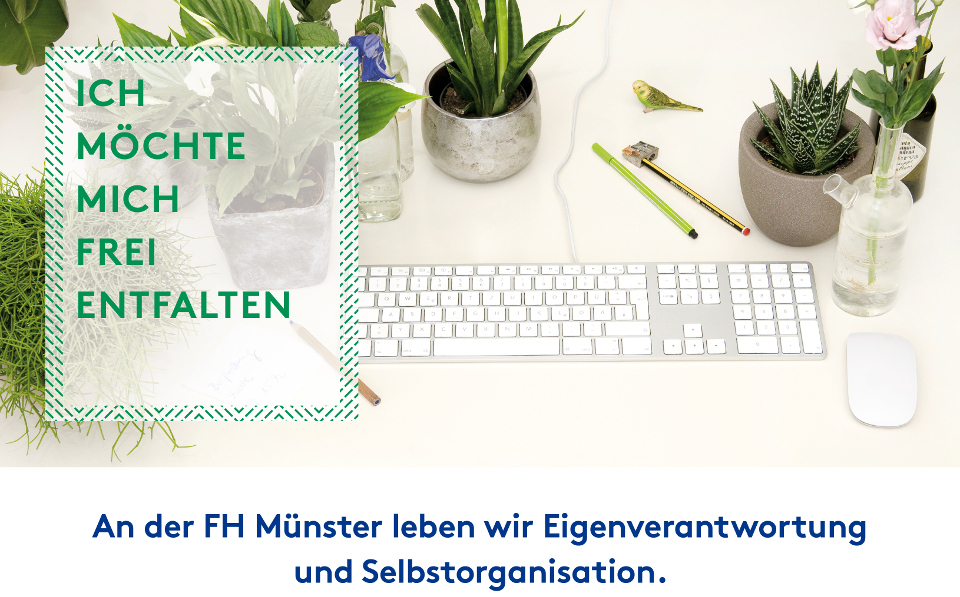 What to expect
You will teach and conduct research on issues of user-oriented digitalisation in the health sector, integrating social, societal, health-related and ethical perspectives.
Your interdisciplinary understanding will enable you to teach in the relevant degree programmes at Münster School of Health.
We also expect you to contribute your key teaching and research interests to the further development of the degree programmes offered at the school.
When it comes to the academic self-administration of the school, your experience and expertise will also be required.
Last but not least, you will be willing to support our internationalisation strategy by giving courses in English.
Your background
You have a combination of a relevant degree, an above-average doctorate, and extensive experience in the aforementioned area of teaching and research.
You have the skills required to explore digitalisation processes in the health sector, technical-human interactions, and new digital processes and technologies.
In addition, you are wellversed in examining all facets of technological developments, including in health counselling and health education.
It is also a matter of course for you to teach project management.
In addition, you have five years of practical professional experience, three of which have been spent outside higher education.

Profile-enhancing contacts to relevant national and international institutions are desirable.

We offer you
A permanent W2 professorship on civil servant conditions will enable you to make a valuable contribution to teaching, research and university management.
You will be able to strike a healthy balance between work and leisure / family life.
We offer an extensive portfolio of didactical further training opportunities, enabling you to continue gaining skills.
You can look forward to an exciting challenge as part of our team; dedicated colleagues will assist you from the very beginning.