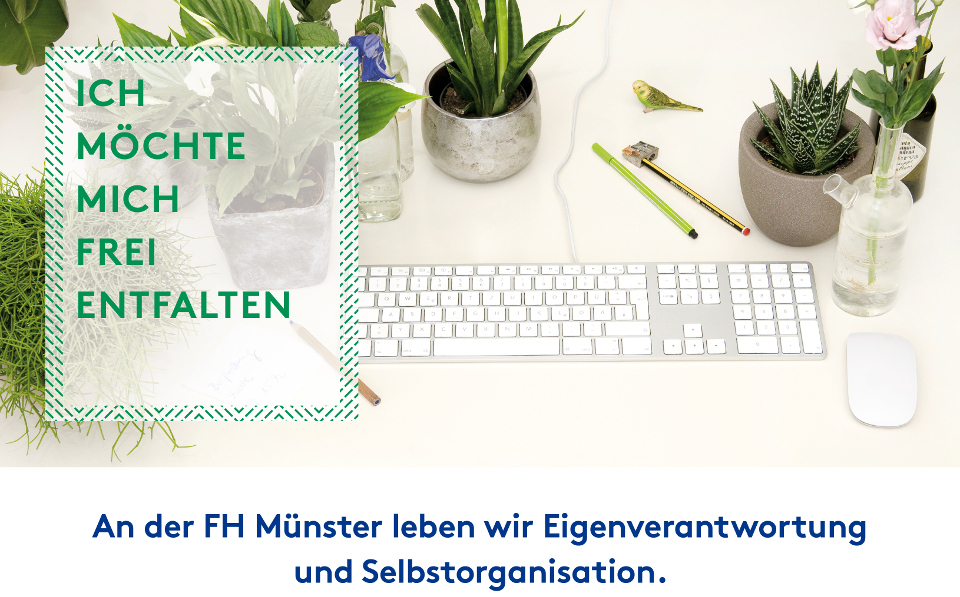 What to expect
Your interdisciplinary and interprofessional understanding will enable you to represent physiotherapy as an area of teaching and research at Münster School of Health.
You will be involved in processes to further develop the curriculum in the primary qualifying degree programme for Speech Therapy and Physiotherapy and in the degree programme Vocational Education – subject area of Occupational Therapy, Speech Therapy, Physiotherapy.
We also value your willingness to play a leading role in the development and continuation of interprofessional teaching practice.
In this context, you will further develop concepts for integrating teaching practice into teaching, and implement them in consultation with relevant stakeholders.
You will contribute to the professionalisation of the therapy professions in professional policy contexts.
Last but not least, you will support the university's internationalisation strategy and be willing to develop courses in English.

Your background
Your expertise is underpinned by a combination of a degree and training in physiotherapy, or a degree in physiotherapy.
In addition, you have an above-average doctorate in the relevant field.
You have extensive clinical and managerial experience in physiotherapy fields of work, including working in interprofessional teams.
In addition, you have excellent connections in the fields of physiotherapy and therapeutic sciences.
You are passionate about new methods of teaching and learning – ideally, you already have some ex-perience in university teaching and/or you have experience in specialist adult education.

We offer you
A permanent W2 professorship on civil servant conditions will enable you to make a valuable contribution to teaching, research and university management.

You will be able to strike a healthy balance between work and leisure / family life.
We offer an extensive portfolio of didactical further training opportunities, enabling you to continue gaining skills.
You can look forward to an exciting challenge as part of our team; dedicated colleagues will assist you from the very beginning.